news
Mark Buchholz Retires from Felins after 31 Years of Dedicated Service
Mark Buchholz Retires from Felins after 31 Years of Dedicated Service
10.8.18
MILWAUKEE, WI, October 2, 2018 – Mark Buchholz, Felins' main Production Machinist, has retired effective September 28, 2018.
Buchholz joined Felins in 1987 and dedicated himself to the company for 31 years. During Buchholz' time at Felins, he became an invaluable member of the production team, primarily in the machining center and assembly operations.
A passionate and reliable employee, Buchholz exemplified each of Felins' six core values and contributed significantly to the company's ever-evolving and improving culture.
"Mark is a man of high integrity and character," said President & CEO, Andrew Barrieau. "Mark served our nation with dignity and honor during the Vietnam era and he faithfully dedicated 31 years of his career to Felins and his customers. We're fortunate to have had a man like Mark on our team and his presence will surely be missed. We wish him all the best as he embarks on this new chapter of his life."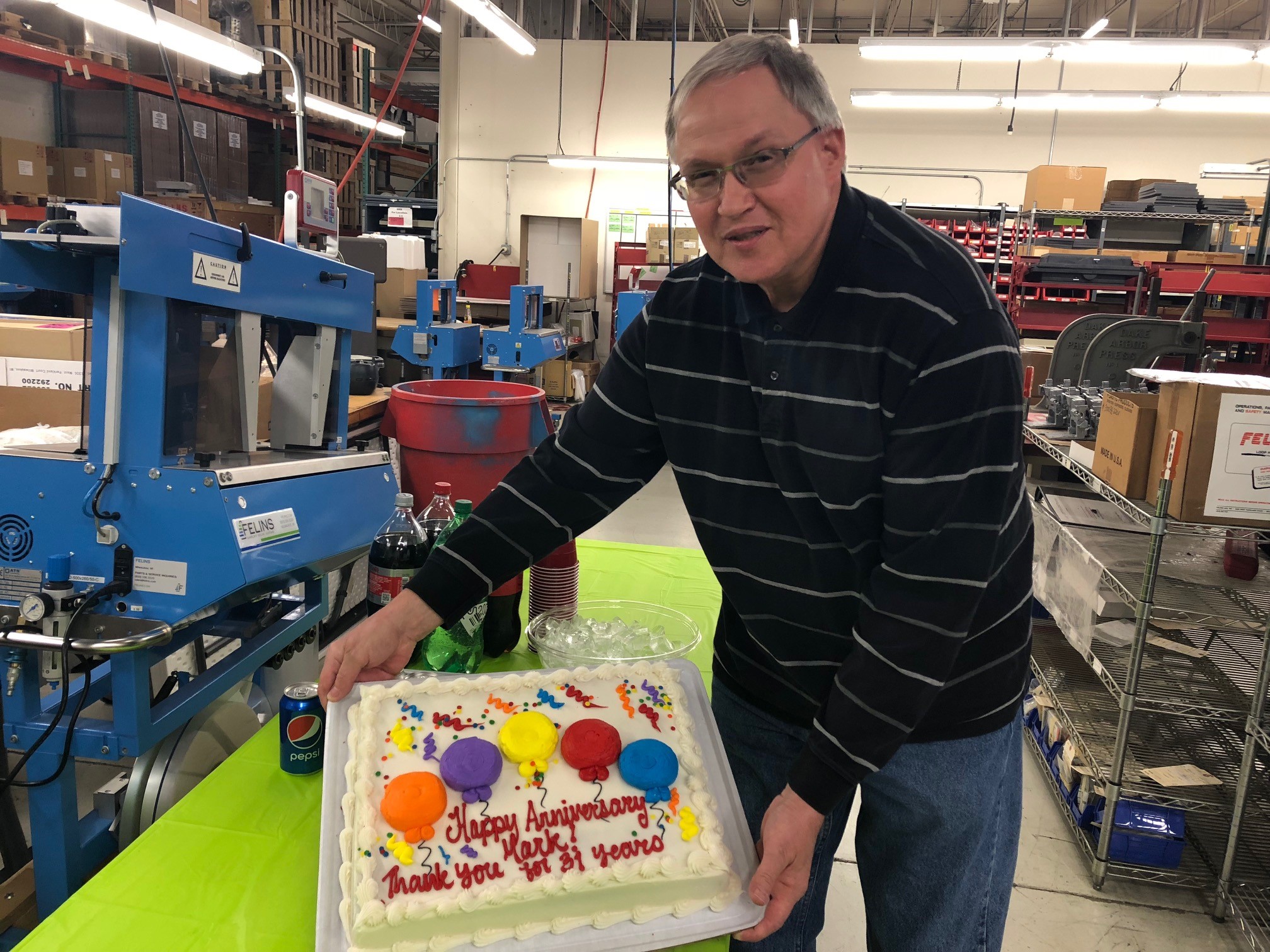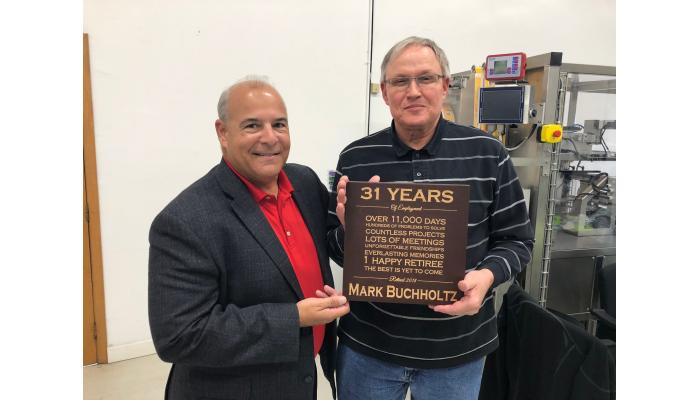 About Felins: Felins empowers companies across the globe to simplify operations, solve inefficiencies and sustain effective packaging processes with powerful solutions that reduce waste and maximize throughput. With a team of dedicated professionals and a complete offering of technologies ranging from banding to tying and shrink wrapping, Felins' team is inspired to create innovative alternatives because every packaging decision should help, not hurt, our planet. For more information, visit https://felins.com/.
###