How to efficiently truss chickens
How to efficiently truss chickens
Not only is trussing chickens an important step in preparing a rotisserie chicken, it's also a vital part of the packaging process before chickens can be transported and shelf-ready.
Many facilities have several full-time staff members trussing chickens by hand before they're packaged and shipped. But, this process is often too inefficient to keep up with production rates and can quickly lead to bottlenecks. As a result, some companies have invested in semi-automated machines that require less manual operation than trussing a chicken by hand. Unfortunately, many of these machines are difficult to maintain and may not be USDA approved.
Fortunately, there is a better alternative that can quickly increase productivity and decrease labor costs: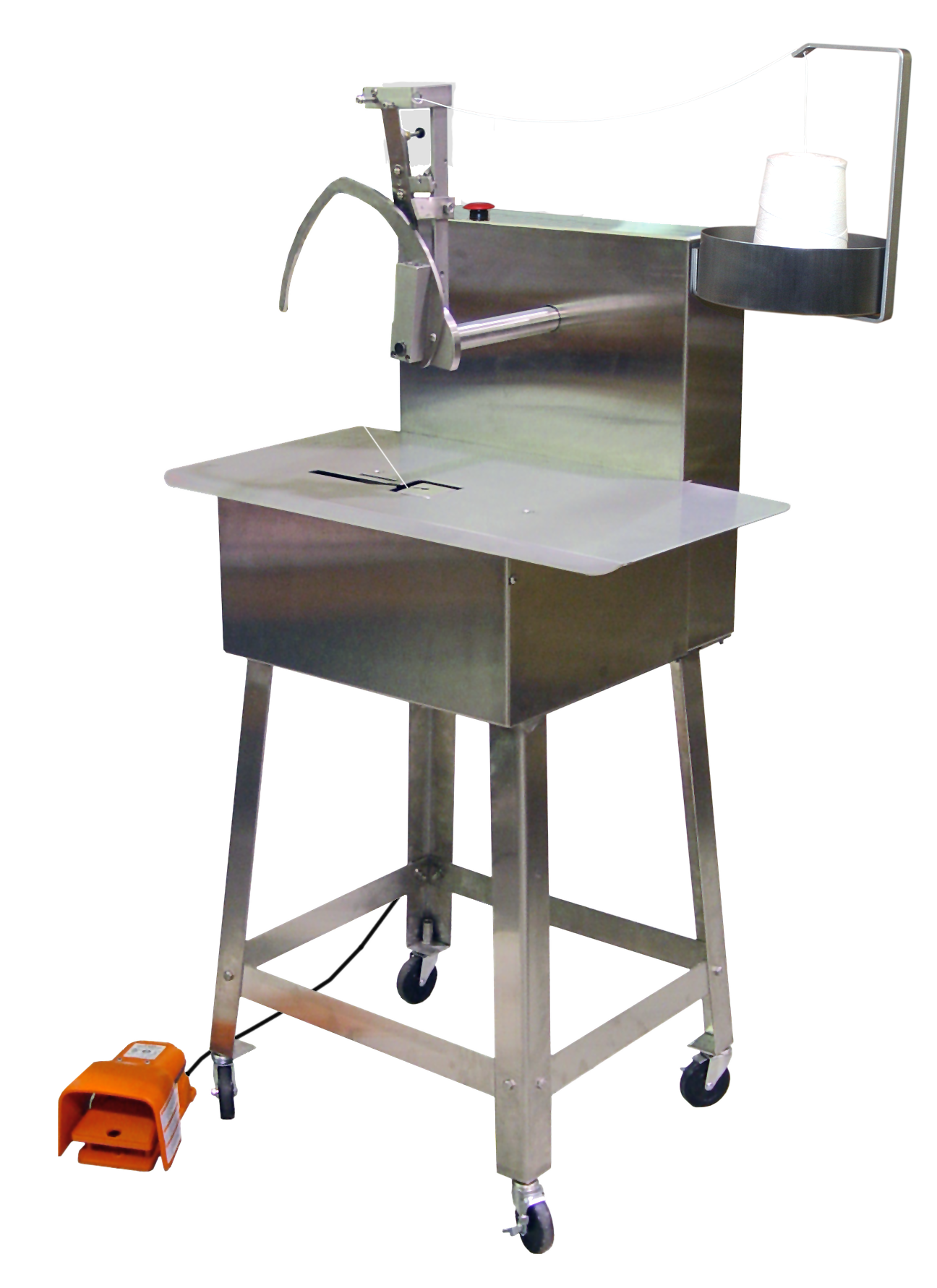 Designed specifically for the food industry, the Sani-Tyer semi-automatic tying machine is the perfect solution to efficiently truss a chicken for rotisserie in just ONE easy step:
Slide chicken, with legs toward the machine, across the Sani-Tyer 2000 table top. The pivot arm will engage, resulting in a clean tie around the legs.
It's that easy! Just engage the pivot arm and let the Sani-Tyer 2000 do the rest!
Versatile enough for even the smallest work areas, the Sani-Tyer 2000 is UDSA approved, IP66 compliant, and fully mobile. When paired with Felins' specially formulated food-grade elastic, the machine can complete 45 cycles per minute, quickly improving productivity and reducing trussing costs. In addition, the machine's stainless steel, chrome plating and water-tight electrical system make it wash-down ready for quick cleaning between shifts or at the end of a work day.
Interested in our Sani-Tyer? Contact us – we'd love to help you optimize your production line!
More Insight...
Introduction: Sustainable packaging is in and unnecessary waste is out! Many businesses are taking on sustainability within their industries. The eco-friendly focus on packaging is a new, innovative and popular form of wrapping, storing…
  Recyclable Paper Packaging     Sustainable packaging is important to our planet, ourselves, and the future. Consumers are paying attention. According to a US study by McKinsey & Company, 55% reported that they are very or extremely concerned…
  5 WAYS TO IMPROVE PACKAGING LINE PRODUCTIVITY   Shipping and packaging speeds are faster than ever before and it can be hard to keep up. Here are 5 ways to advance your packaging line productivity.   1.       Identify and Adjust Pain Points…